2023 FEATURED Sessions
The Technical Committee for the 2023 IEEE PES Grid Edge Technologies Conference & Exposition is excited to announce the lineup of exceptional industry leaders participating in featured sessions taking place throughout the week. As part of the technical program, these sessions provide a unique platform for organizations, experts, policy makers, and technology providers to share their expert insight into key issues, solutions, and lessons learned working at the interface of the electric grid and the customer premise. The full Technical Program will be announced this winter. Featured sessions planned for the 2023 event include:
Grid Edge Technologies
Shaping Utilities of the Future
April 11: 10:00 AM – 10:45 AM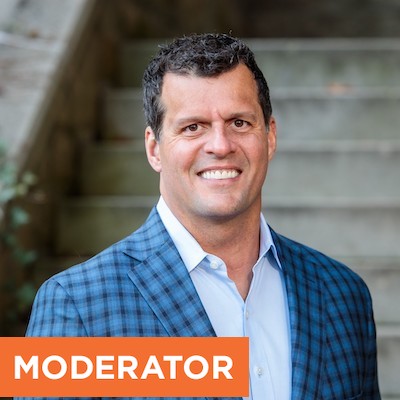 BIO
Wayne Bishop Jr. is Senior Director of Industry Outreach at Quanta Technology, a subsidiary of Quanta Services. He has worked in the electric power industry for over 30 years.
Wayne is also IEEE PES Vice President of Meetings and Conferences, a member of the IEEE Power and Energy Society Governing Board and a member of the IEEE PES Executive Committee. He helped write and implement the Long Range Strategic Plan for IEEE PES, and is a Senior Member of IEEE.
In addition, Wayne currently serves as an Executive Advisor to LUMA Energy, the electric utility in Puerto Rico.
Previously, Wayne worked at OMICRON electronics for 13 years where he was the Head of Marketing for North America. Prior to that, Wayne was employed at Doble Engineering Company for more than 16 years in several senior management positions. In 2007, he was appointed by Doble's Board of Directors to serve on the Committee to broker the sale of Doble Engineering to ESCO Technologies.
Wayne is a graduate of Merrimack College, Harvard University, and the Executive MBA Program at Suffolk University in Boston, graduating with honors.
He speaks regularly at Industry Conferences and has published several articles and papers in Industry Publications including IEEE Power and Energy Magazine and T&D World Magazine.
BIO
Catherine Stempien was appointed to the position of President & Chief Executive Officer of Avangrid Networks, Inc. in February, 2021. In this role, Catherine oversees AVANGRID's eight electric and gas utilities, serving approximately 3.3 million customers across New York and New England. She is also responsible for regulatory affairs, asset management and planning for Avangrid Networks, Inc.
Previously, Catherine served as President of Duke Energy Florida. She also held a variety of executive roles at Duke including Senior Vice President of Corporate Development and various leadership positions in the company's legal department. Catherine holds a Juris Doctor degree from Boston University School of Law and a Bachelor of Arts degree in Government from Dartmouth College. She also completed the Advanced Management Program at Harvard Business School.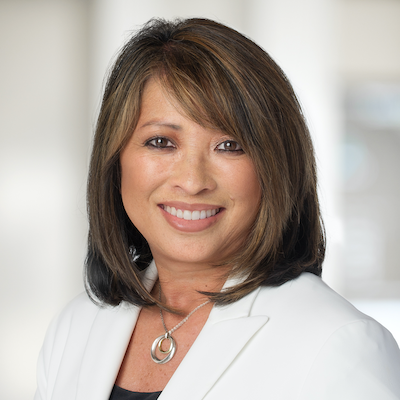 BIO
Caroline Winn is chief executive officer for San Diego Gas & Electric (SDG&E), one of Sempra's regulated California utilities. Sempra is a San Diego-based energy services holding company whose subsidiaries provide electricity, natural gas and value-added products and services.
SDG&E provides service to 3.6 million consumers through 1.4 million electric meters and more than 873,000 natural gas meters in San Diego and southern Orange counties.
Winn became CEO of SDG&E in August 2020. Previously, she served as the chief operating officer of SDG&E, overseeing operations of the utility's gas and electric infrastructure assets, and customer services. In that role, Winn is widely recognized for SDG&E's national leadership in sustainability, technology and innovation, including the company's significant safety and wildfire mitigation efforts.
Winn also served as chief energy delivery officer, managing all energy delivery activities for SDG&E, including electric distribution operations and gas services, customer services, and external and state legislative affairs.
Since joining the company in 1986 as an associate engineer, Winn has held several leadership positions with SDG&E and Southern California Gas (SoCalGas).
Winn currently serves on the board of directors for Father Joe's Villages and Monarch School; the executive council for Western Energy Institute; and the director's council of the Scripps Institution of Oceanography. She also serves on the board as an independent director for both Kayne Anderson Energy Infrastructure Fund, Inc. and Kayne Anderson NextGen Energy & Infrastructure, Inc.
Previously, Winn has served as the board chair for the San Diego Regional Chamber of Commerce and continues to currently serve as a board member. She has a bachelor's degree in electrical engineering from California State University Sacramento and is a registered professional engineer in the State of California.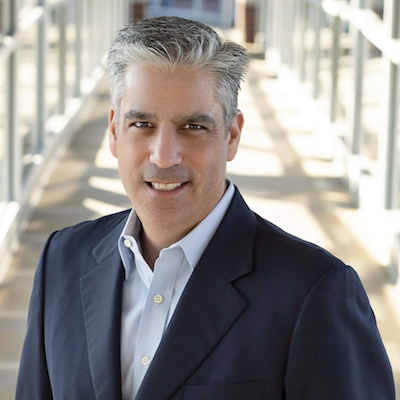 BIO
Jeff Bladen serves Meta Platforms as its Global Director of Energy. He brings more than 20 years of energy and technology management experience in the energy sector. In this role, Jeff has broad responsibility for the strategy and execution of Meta's energy footprint. This includes meeting energy needs in Meta's data center and other operations and also includes the energy components of the company's zero carbon footprint goals.
Jeff previously served in multiple key roles at the Midcontinent Independent System Operator (MISO) as the executive director of digital strategy as well as executive director of system operations & market services. In those roles, Mr. Bladen oversaw the enterprise technology strategy including the company's largest technology renewal program in its history. He also led the Market Services division where he was responsible for the strategic direction of MISO's markets including the design and the development of new products and market mechanisms to enhance the MISO marketplace and day to day operations of the market settlements functions.
Prior to MISO, Mr. Bladen served as the head of department and leader of DNV GL Energy's (formerly KEMA) Markets, Policy & Strategy Development practice for North America. In this position, Jeff focused on market issues, government policy and market design challenges for DNV GL Energy's wholesale and retail energy practice. Before joining DNV GL, Mr. Bladen served as a market strategy leader at PJM Interconnection where he managed PJM's market strategy subdivision directly overseeing departments focused on new market design, retail markets, demand response, alternative and renewable resources, and market economic analysis. Mr. Bladen also served as an original employee at New Energy Ventures where he helped to build one of the most successful competitive retail electricity businesses in North America.
Mr. Bladen holds a Bachelor of Arts degree from the Maxwell School of Public Affairs at Syracuse University and a Masters of Business Administration from the Stern School at New York University.
BIO
Dr. Shay Bahramirad is the Senior Vice President of Engineering, Asset Management, and Capital Programs at LUMA Energy, the power company responsible for electric service in Puerto Rico. In this role, she is responsible for the oversight, planning, and execution of plans to modernize the power infrastructure. This includes a foundation of developing local engineering talent, teams and processes, and the prudent application of new technology. Her primary goals are the safe, reliable, sustainable, and cost-effective delivery of electricity to the people of Puerto Rico.
Shay has held several positions in the sector including Vice President of Climate and Resilience at Quanta Technology, where she was responsible for assisting cities and utilities with climate change risk assessments for their assets, operations, and services and for developing investment strategies to mitigate and adapt to climate change. Prior to that, she was Vice President of Engineering and Smart Grid at ComEd, the electric utility serving Chicago and Northern Illinois, where she had led efforts to demonstrate and deploy technologies to ensure that the distribution system meets strategic goals related to reliability, resiliency and sustainability, while developing and implementing a broader community of the future vision including a focus on industry-informed STEM education for underrepresented communities in the industry including girls. She has been an expert witness testifying on several state and federal regulatory proceedings around microgrids, energy storage, investment strategies, and the interconnection of distributed energy resources.
Dr. Bahramirad is a leading figure in the industry. She is the President-elect of IEEE Power and Energy Society, an editorial board member of the Electricity Journal, US CIGRE Executive member, an adjunct professor at the Illinois Institute of Technology, and a founder of IEEE Women in Power.
She is a contributor to the United Nations SG7, Affordable and Clean Energy.
Shay completed her PhD in electrical engineering at the Illinois Institute of Technology, and has published more than many academic articles, as well as being the recipient of multiple US patents.
Grid Edge Technologies
Managing Electrification
April 11: 11:15 AM – 12:00 PM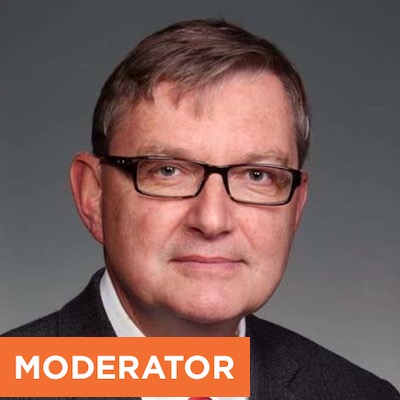 BIO
Damir is president and founder of QuantaTechnology. He also served as president of Quanta Energized Services that achieved perfect safety record. Previously, he was vice president of ABB Automation Products and president of KEMA T&D US.
Dr. Novosel is elected to National Academy of Engineers in 2014 and served as President of the IEEE Power and Energy Society. He is also a member of the CIGRE US National Committee and received the CIGRE Attwood Associate and Distinguished Service awards. He is presently member of the IEEE Standards Board and chairs IEEE Industry Technical Support Leadership Committee. He holds 17 US and international patents.
Damir Novosel, IEEE Fellow, holds PhD degree in electrical engineering from Mississippi State University, where he was a Fulbright scholar and was selected Mississippi State University Distinguished Engineering Fellow.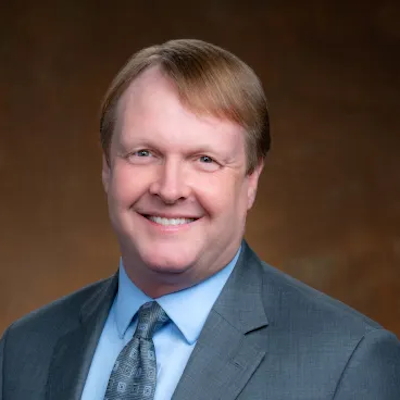 BIO
Kevin Geraghty is the chief operating officer and chief safety officer for San Diego Gas & Electric (SDG&E), one of Sempra Energy's regulated California utilities. He is responsible for the safe and reliable engineering, construction, operations and maintenance of the company's gas, electric and generation resources. He is also responsible for customer service and programs, workplace safety and public safety including emergency management.
Previously, Geraghty served as both chief safety officer and as senior vice president of electric operations responsible for all aspects of electric transmission, distribution and substation operations, enterprise engineering and major capital projects.
Geraghty has been in the gas and electric utility business for more than 35 years. Prior to joining San Diego Gas & Electric, he was senior vice president, operations at NV Energy.
Geraghty holds a bachelor's degree in electrical engineering from the University of Pittsburgh.
He is a board member of the San Diego Habitat for Humanity.
BIO
Mark G. Lauby is senior vice president and chief engineer at the North American Electric Reliability Corporation (NERC). Mr. Lauby joined NERC in January 2007 and has held a number of positions, including vice president and director of Standards and vice president and director of Reliability Assessments and Performance Analysis.
In 2012, Mr. Lauby was elected to the North American Energy Standards Board and was appointed to the Department of Energy's Electric Advisory Committee by the Secretary of Energy in 2014. Mr. Lauby has served as chair and is a life member of the International Electricity Research Exchange, and served as chair of a number of IEEE working groups. From 1999 to 2007, Mr. Lauby was appointed as a member of the Board of Excellent Energy International Co., LTD, an energy service company based in Thailand. He has been recognized for his technical achievements in many technical associations, including the 1992 IEEE Walter Fee Young Engineer of the Year Award. He was named a Fellow by IEEE in November 2011 for "leadership in the development and application of techniques for bulk power system reliability," and in 2014, Mr. Lauby was awarded the IEEE Power and Energy Society's Roy Billinton Power System Reliability Award. In 2020, the National Academy of Engineering (NAE) elected Mr. Lauby as a member, citing his development and application of techniques for electric grid reliability analysis.
Prior to joining NERC, Mr. Lauby worked for the Electric Power Research Institute (EPRI) for 20 years, holding a number of senior positions, including: director, Power Delivery and Markets; managing director, Asia, EPRI International; and manager, Power System Engineering in the Power System Planning and Operations Program. Mr. Lauby began his electric industry career in 1979 at the Mid-Continent Area Power Pool in Minneapolis, Minnesota. His responsibilities included transmission planning, power system reliability assessment and probabilistic evaluation.
Mr. Lauby is the author of more than 100 technical papers on the subjects of power system reliability, expert systems, transmission system planning, and power system numerical analysis techniques. Mr. Lauby served as chair and is a life member of the International Electricity Research Exchange and served as chair of a number of IEEE working groups. He earned his bachelor's and master's degrees in Electrical Engineering from the University of Minnesota. In addition, Mr. Lauby attended the London Business School Accelerated Development Program as well as the Executive Leadership Program at Harvard Business School.
Grid Edge Technologies
Innovators at the Edge of Transition
April 12: 8:30 AM – 9:15 AM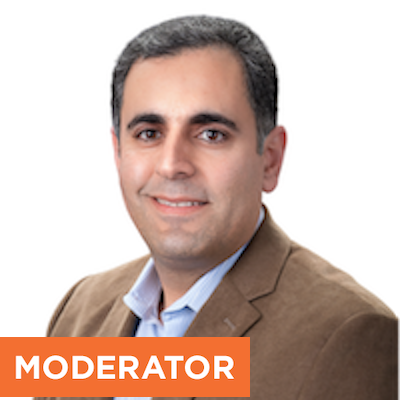 BIO
Kaveh Aflaki has over 20 years of leadership experience in the clean energy and utility sector, including in renewable and zero-carbon energy, grid modernization, energy storage, e-mobility, and global sustainability initiatives. He currently runs the commercial team for North America at Smart Wires as the Director of Customer Solutions. He is the executive board member of IEMS. He is a senior member of IEEE and the Chair of IEEE Smart Grid Meetings and Conferences. Kaveh also serves as the Technical Chair for the IEEE-PES Grid Edge Technologies Conference and Exposition. Kaveh has a Ph.D. in Electrical Engineering and an MBA from the Illinois Institute of Technology.
BIO
Tom Deitrich was appointed president and chief executive officer and named to Itron's board of directors on Aug. 6, 2019. He joined Itron in 2015 as executive vice president and COO and has played a major role in shaping the company's strategy to partner with cities and utilities to deliver industrial IoT solutions.
Tom has more than 25 years of experience in global operations at leading technology firms and has held numerous executive management positions where he led business-level strategies that transformed and significantly improved business results. He has extensive experience in product management, research and development, supply chain management and business development in several industries, including industrial equipment, telecommunications and semiconductors.
Before joining Itron, Tom was senior vice president and general manager for Digital Networking at Freescale Semiconductor. Prior to Freescale, Tom worked for Flextronics International, Ericsson Mobile Communications and General Electric Corporation.
BIO
Billal Hammoud is the president of Honeywell Smart Energy. In this role, Billal is responsible for leading a global team that is helping to transform the utility industry and creating innovative digital solutions for more efficient, productive, and sustainable outcomes. Billal partners with thought leaders across multiple industries to make possible new IoT solutions in the utilities space.
Billal's prior experience with Honeywell includes forming and leading Honeywell Thermal Solutions, the world's top provider of industrial combustion safety and controls, as well as leading Honeywell's sensing and controls business where he helped launch some of the world's most advanced electronic sensing solutions. Billal's experience outside of Honeywell includes the role of President of ESAB Fabrication Solutions business as well as executive sales roles with the Dow Chemical Company. Throughout his career, Billal has worked from multiple locations in the United States and Europe.
Billal holds a Master of Business Administration degree and a Bachelor of Science in Mechanical Engineering from Wayne State University in Michigan, USA. Billal speaks fluent Arabic, English and French and is based in Houston, Texas.
BIO
Erik Takayesu is senior vice president of the Asset Strategy & Planning at Southern California Edison. He leads the company's business and asset management strategy, electric system planning, technology demonstration and development, and wildfire safety. Since joining SCE in 1991, he led a number of organizations responsible for grid operations, the construction and maintenance of some of SCE's largest projects, grid modernization, and distributed resource integration to enable the clean energy transition for the 21st century.
Takayesu earned a bachelor's degree in electrical engineering at California State University, Long Beach, and a master's degree in organizational leadership at Gonzaga University. He is also a licensed professional engineer in the state of California.
He oversees PGE's strategic system architecture and system upgrades, which will serve as the foundation for the smart grid of the future. This includes initiatives related to system integration and operations, smart cities, enabling distributed energy resources, energy storage, dispatchable standby generation, transmission system performance and market interfaces, as well as research and development.
Grid Edge Technologies
Reliability and Resiliency
April 12: 9:15 AM – 10:00 AM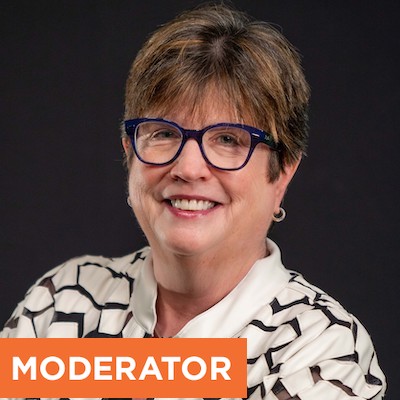 BIO
Darcy Immerman is the Senior Vice President for Growth at NORESCO, a part of Carrier Global Corporation. As part of the senior leadership team, Darcy identifies market trends and strategic pursuits, leverages existing contracts, manages Carrier Corporation and strategic partner relationships, and expands go-to-market offerings including "x-as-a-service" and various P3 models. A 30+ year veteran of the clean energy industry, she helps campuses, buildings and communities meet energy transition challenges including decarbonization, digitization, resiliency, ESG compliance, and climate change adaptation. She serves as Immediate Past Chair, IEEE Power and Energy Society Executive Advisory Committee focused on modernizing the grid to support the clean energy transition. Previously, Darcy was the Senior Vice President of Resiliency and Energy at AECOM.
Darcy has received the Presidential Award for Leadership in Federal Management from the DOE, and the Energy Efficiency Award from National Resources Canada. Recently, Darcy and her husband Steve were awarded the Essex County Community Foundation's George Peabody Award for Leadership in Philanthropy.
BIO
Larry Bekkedahl is responsible for advancing PGE's strategy to build the grid of the future — one that is resilient, smart, and delivers a clean energy future.
He oversees PGE's strategic system architecture and system upgrades, which will serve as the foundation for the smart grid of the future. This includes initiatives related to system integration and operations, smart cities, enabling distributed energy resources, energy storage, dispatchable standby generation, transmission system performance and market interfaces, as well as research and development.
Bekkedahl joined PGE in 2014 as vice president of Transmission & Distribution. He has more than three decades of leadership experience in the energy industry. Before joining PGE, he was senior vice president for transmission services at the Bonneville Power Administration and held leadership positions at Clark Public Utilities, PacifiCorp and Montana Power Company.
He has a bachelor of science degree in electrical engineering from Montana State University and serves on the Electric Power Research Institute (EPRI) Research Advisory Committee, the Stanford University Bits and Watts Advisory Council, the University of Akron Energy Advisory Committee, and the All Hands Raised board for Portland Public Schools Foundation.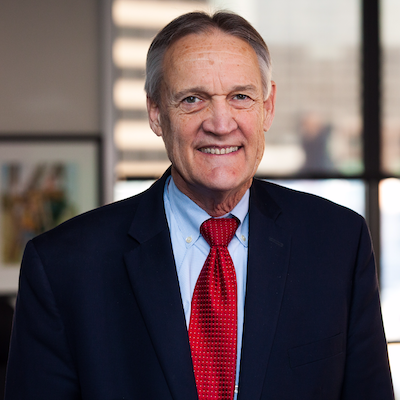 BIO
Mark Carpenter is Sr. Vice President of Transmission & Distribution Operations at Oncor where he has spent his entire career. Over Mark's 50 year career, he has held various field management and engineering management positions in the transmission and distribution of electrical energy. Previous assignments also include Vice President-Chief Information Officer, Vice President-Chief Technology Officer, Director of Engineering, and Director of System Protection. Throughout his career, he has focused on developing people and creating high performance teams.
Mark earned a bachelor's degree in electrical engineering at Texas Tech in 1975 and is active in professional activities. He is an IEEE Fellow, an honorary member of the IEEE Power System Relaying Committee, a member of the IEEE/PES Executive Advisory Council, a member of the Texas Society of Professional Engineers. He is a registered Professional Engineer in the State of Texas and is on the Dean of Engineering Council at Texas Tech. In 2021 he received the IEEE PES Leadership in Power award.
He is also active in the community as demonstrated by his involvement with the Chinese Institute of Engineers DFW Chapter and as President of Family Promise of Irving, a non-profit organization that assists homeless family regain their foothold by providing safe housing and developmental opportunities in conjunction with a network of churches in Irving. He is active in his church and is married with five kids, four daughters-in-law, and ten grandkids.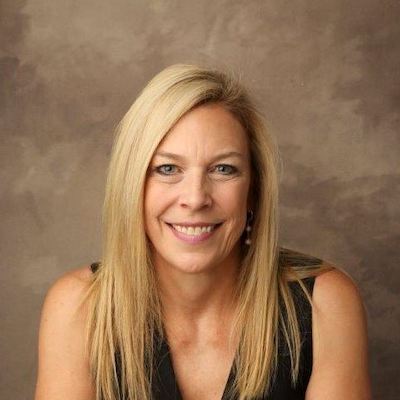 BIO
Ranked as the #1 engineering design firm by revenue in Engineering News-Record magazine's annual industry rankings, AECOM is a premier, fully integrated infrastructure and support services firm, with a broad range of markets, including transportation, facilities, environmental, energy, water and government. The recent incorporation of URS furthers AECOM's standing as a leader in all of the key markets that it serves. With nearly 100,000 employees — including architects, engineers, designers, planners, scientists and management and construction services professionals — the company serves clients in more than 150 countries around the world. AECOM provides a blend of global reach, local knowledge, innovation and technical excellence in delivering solutions that create, enhance and sustain the world's built, natural and social environments. A Fortune 500 company, AECOM has annual revenue of approximately US$20 billion.
The macro forces shaping our world are becoming amplified in the urban environment. While these challenges are mounting in many cases, they also present a unique opportunity to deliver comprehensive approaches. Cities are the platform to innovate. Cities are where challenges are turned into opportunities. Through AECOM's Cities Initiative, we are elevating our best expertise to deliver solutions that are comprehensive, integrated, and scalable. We balance the pragmatic with the visionary to meet the needs of our city clients.
Prior to joining AECOM, Ms. Casalino spent 10 years in City Government for the City of Chicago. With increasing responsibility she finished her tenure as Commissioner of Planning and Development in Mayor Richard J. Daley's cabinet.
With 30 years of experience in the development, design and management of complex infrastructure projects, Ms. Casalino has been a leader in project development, specifically in the Chicago area and greater Midwest. She believes that a combination of local presence, technical expertise and global reach gives clients the confidence of local knowledge with proven global solutions on complex projects.
Grid Edge Technologies
Technology and Strategy
April 13: 8:30 AM – 9:15 AM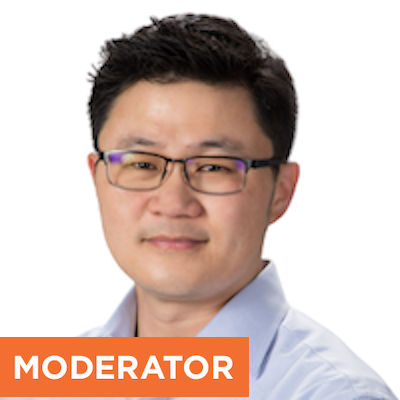 BIO
Chan Wong is the Director of Innovation and Transformation of Ampirical LLC, where he helps to create the Emerging Technology Integration roadmap and strategies of the company. Previously, Chan worked for Entergy Service Inc for more than 10 years in the areas of Transmission, Smart Meter and IoT. He holds a Ph.D Degree in Automotive engineering from Clemson University; MBA, MS and BS of Electrical Engineering from Tulane university.
Chan is a senior IEEE member and currently serves the VP Strategic Communications and Partnerships of IEEE PES, and he is also the DOE liaison of the PES Industry Technical Support Leadership Committee to foster collaboration between industry, DOE and IEEE communities. At the same time, he is a member of CIGRE, ANSI and IEC standards committee focusing on testing, interoperability, and cybersecurity. Further, he serves as the board of advisor of the Tulane Engineering Physic Department and Tulane Freeman Business School. His passion is to groom the next generation talents and young professional be a creative leaders and technology catalyst in the industry.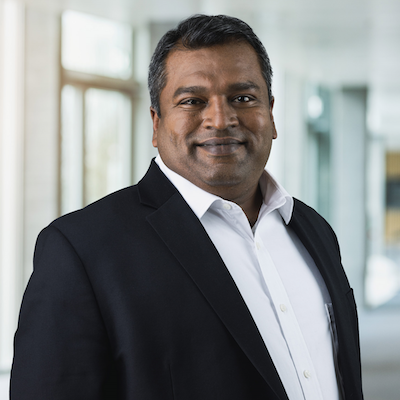 BIO
Amith Kota is the Chief Technology Officer at Landis+Gyr. Amith is a Global Executive with experience in aligning digital technology and innovation investments with business growth while reducing cost, complexity and risk. He has championed complex initiatives from idea generation through value realization, and delivered these capabilities aligned with business vision and strategies.
Prior to joining Landis+Gyr, he was the Chief Enterprise Architect and Global Head of Emerging Technologies at Gulfstream Aerospace, A General Dynamics company, where he was accountable for global enterprise strategy & architecture to create new revenue channels and optimize business margins through technology innovations.
Earlier in his career, Amith held various leadership positions at Progressive Insurance and various startups across Architecture & Strategy, Sales, Business Applications organizations responsible for digital customer experience, Omni-channel engagement and systems Amith holds a Bachelor of Technology in Mechanical Engineering from Indian Institute of Technology, Madras and an Executive Certificate in Innovation and Strategy from the Case Western Reserve University.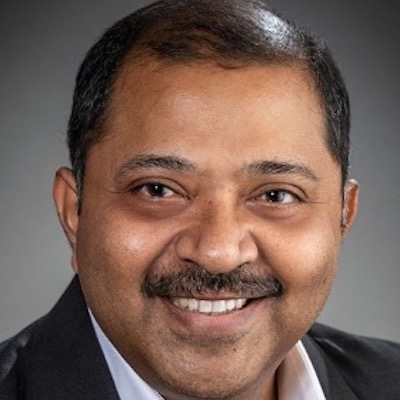 BIO
Raja Macha is executive vice president and chief technology officer of Eaton, a power management company. Raja joined Eaton on December 1, 2020, in his role of chief technology officer.
Before joining Eaton, he worked as senior vice president and chief technology officer of the Industrial Automation business of Schneider Electric, where he was responsible for the overall innovation, technology and capability development for the business.
Prior to Schneider Electric, Raja led the R&D function of Invensys operations management and held other senior leadership roles in large projects and sales. Raja comes with 32 years of diverse leadership roles in automotive, information technology services and consulting companies in various manufacturing domains.
Raja received his bachelor's degree in electronics and communication from Indian Institute of Technology- Roorkee (India), and a master's diploma in business administration from Institute of Management Development and Research – Pune (India). Recent patent awards include unique computing methods to enhance availability of control systems.
BIO
Hanna Grene, Worldwide Leader Power and Utilities, is an energy and technology executive with over 14 years of leadership experience in strategic planning, operations, policy, and business development. She has worked closely with federal agencies, governments, utilities, and C&I clients worldwide to fund and execute renewable energy and grid resilience projects. At Microsoft, Hanna leads strategy and partnerships across the Power and Utilities market in the Americas and works closely with Fortune 500 executives and policymakers to accelerate investment and innovation in a decarbonized, secure, resilient, and affordable energy system.
Hanna has an MBA from the Rady School of Management at the University of California San Diego and a BA in International Relations from American University in Washington, DC. She has been published as a subject matter expert on energy and climate policy and technology and has authored original research on corporate governance and culture. In 2021, Hanna was recognized as a San Diego 40 Under 40 Top Business Leader.
Grid Edge Technologies
A Regulatory Perspective
April 13: 9:15 AM – 10:00 AM
BIO
Hamed Heyhat is the Vice President of Honeywell Smart Energy. In this role, Hamed is responsible for leading the North America team that is helping to transform the utility industry and creating innovative digital solutions for more sustainable and efficient future. Hamed's prior experience within Utility Industry includes leading different businesses in Middle East, North and Latin America for large corporation including General Electric & Alstom, where he transforms businesses to create sustainable growth partnering with clients in this segment. Hamed experience covers running businesses active in industrial software and automations, digital services, renewable energy, communication infrastructure and building large turnkey projects. He was leading the teams to introduce some of the most advanced software platforms focused on asset performance management and building and servicing large High Voltage DC stations. Hamed holds a Master of Business Administration degree for Manchester Business School and a Bachelor of Science in Electrical Engineering from IUST in Iran. Hamed is based in Houston, Texas.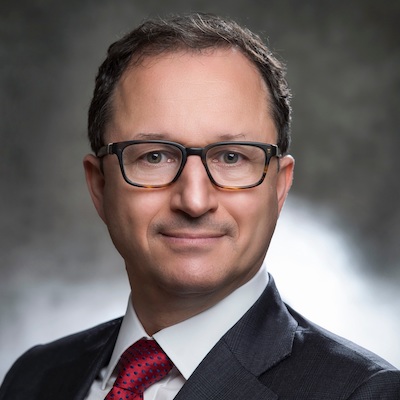 BIO
Michael Pesin is Deputy Assistant Secretary for the Advanced Grid Research and Development Division in the U.S. Department of Energy's Office of Electricity. Mr. Pesin has 30 years of experience in the electric utility industry, much of it directing development and execution of advanced technology programs. His most recent assignment was with Seattle City Light (SCL) where he developed the technology strategy, managed research and development projects and directed strategic programs to management demonstration projects. His subordinate strategic programs included substation automation, distributed automation, advanced metering infrastructure, enterprise OT communication networks, energy storage, microgrids, transactive energy management and distributed management systems.
Mr. Pesin has numerous professional affiliations, publications and patents. He holds a Master of Science in Electrical Engineering from St. Petersburg State Polytechnic University, St. Petersburg (Leningrad), Russia, is a Licensed Professional Electrical Engineer in the State of Washington, a Certified Project Management Professional (PMP) and a Cisco Certified Design Associate (CCDA).
BIO
Audrey Zibelman leads X's moonshot for the electric grid. Her team is developing new computational tools to enable the rapid and cost effective decarbonization of the electrical grid.
Audrey has spent over three decades leading organizations with the goal of making power cleaner, more affordable and more reliable. She is an international expert in power system transformation, regulation, markets and operations. She's also been a utility executive, regulator, system operator and entrepreneur.
Audrey joined X from the Australian Energy Market Operator (AEMO) where she was the Managing Director and CEO. AEMO plans and operates the electricity and gas systems and markets for Australia. Prior to AEMO, Audrey was the Chair of the New York Public Service Commission where she was a member of the Governor's cabinet and oversaw the electric, gas, water, steam and communication utilities in New York. While in New York, Audrey oversaw massive regulatory reform of the electric industry to support a decarbonised grid, known as Reforming the Energy Vision, or REV. Audrey has also held executive roles at utilities companies PJM and Xcel Energy and was the founder and CEO of Viridity Energy. When she's not working to keep the lights on, she's hiking the hills of San Francisco and playing tennis with her husband Bruce, or spending time with their children and grandchildren.
Grid Edge Technologies
Public Power Perspective
April 13: 3:00 PM – 3:45 PM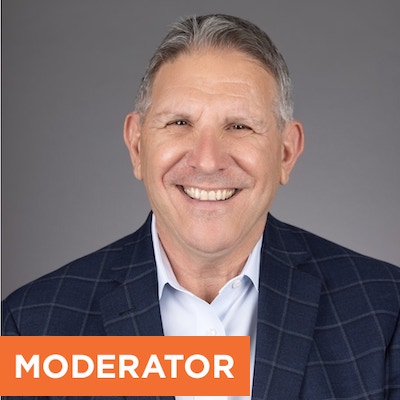 BIO
John Di Stasio is the president of the Large Public Power Council (LPPC), where he advocates for America's largest public power systems in Washington, D.C. LPPC's 27 members are not-for-profit, locally governed, and directly accountable to the communities they serve. Collectively, they provide reliable and affordable power to over 30 million consumers in some of the nation's largest cities, including New York, Orlando, Austin, Los Angeles, and Seattle, to name a few. John is also the former General Manager and CEO of the Sacramento Municipal Utility District (SMUD). Under his leadership, SMUD launched one of the biggest smart grid projects in the country and maintained some of the lowest electric rates in California. Throughout John's 35 years of service to the electric power industry, he has testified before the United States Congress and Federal Energy Regulatory Commission on topics including cybersecurity, transmission, infrastructure, reliability, and environmental regulations. He is a member of the Advisory Council of the Energy Systems Integration Group and GridWise Alliance's Grid Infrastructure Advisory Council and former president of both the Northwest Public Power Association and the California Municipal Utility Association.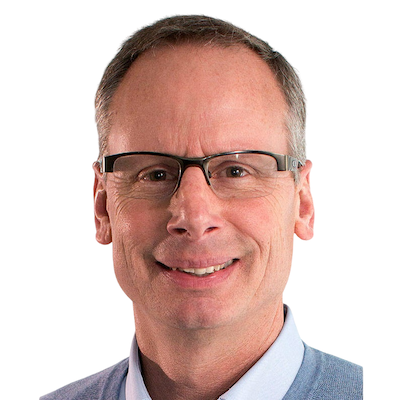 BIO
The Board of Commissioners appointed John Haarlow to serve as CEO/General Manager beginning October 8, 2018. He joined the PUD in February 2017 as Assistant General Manager of Distribution & Engineering Services, bringing nearly 30 years of experience in the electric utility industry. In that role, he was responsible for construction, engineering, operations and maintenance of the utility's transmission, substation and distribution assets. He also oversaw fleet, real estate and environmental functions.
Before joining the PUD, John worked for the Public Service Company of New Mexico, serving as both Director of Safety and Transmission and Distribution Engineering and Operations. He began his career at the Central Illinois Light Company where he was an IBEW journeyman for 10 years. Haarlow also worked as Vice President of Power Delivery for the Indianapolis Power and Light Company. He attended University of Illinois and holds a Bachelor of Arts degree in accounting.
BIO
Paul Lau, who previously served as SMUD's Chief Grid Strategy & Operations Officer, was named Chief Executive Officer & General Manager in October 2020. He reports to the SMUD Board of Directors. As CEO, he leads the sixth largest community-owned electric utility in the nation serving a population of 1.5 million residents and managing a $1.7 billion budget.
As Chief Grid Strategy & Operations Officer, Mr. Lau was responsible for the operations of SMUD's power markets, transmission, and distribution grids, including the Balancing Authority of Northern California, the development of a holistic smart grid strategy, and SMUD's research and development programs. In this role, he served as executive sponsor for SMUD's deployment of advanced metering infrastructure and smart grid initiatives.
A 40-year SMUD veteran, Mr. Lau has held several other executive leadership positions, including Assistant General Manager of Power Supply & Grid Operations and Assistant General Manager of Customer, Distribution & Technology.
Mr. Lau serves on the boards of the Large Public Power Council, American Public Power Association, California Municipal Utilities Association, Business Council for Sustainable Energy, Smart Electric Power Alliance, Electric Transportation Community Development Corporation, and the California Mobility Center and as a Commissioner of the Balancing Authority of Northern California. He serves on the boards of a number of Sacramento-area community organizations, including the Sacramento Metro Chamber of Commerce, Greater Sacramento Economic Council, and Valley Vision. He serves as Director-at-Large and is Past Chair of the Sacramento Asian Pacific Chamber of Commerce.
Active in international energy issues, Mr. Lau serves as a delegate with the United States Energy Association, where he has helped with electrification, operations, and demand-side management in countries such as Bangladesh, India, and Jordan.
A registered professional electrical engineer in the state of California, Mr. Lau received his bachelor's degree in Electrical Power Engineering from California State University, Sacramento. He also is a Senior Fellow of the American Leadership Forum.
BIO
Joseph F. Kessler, Executive Vice President and Chief Operating Officer, oversees NYPA's power generation and transmission assets, commercial operations and the New York State Canal Corporation's operations.
Before assuming this role in 2016, Joe was Senior Vice President of Power Generation, responsible for oversight of NYPA's generating facilities across New York State. After starting his career at an electrical construction firm designing and building systems, Joe joined NYPA in 2001 as an engineer in the Electrical Maintenance department.
Joe is Chairman of NYPA's Asset Management Board and is a member of NYPA's Enterprise Risk Management Committee. He also serves as Executive Sponsor of NYPA's Multicultural Employee Resource Group.
He earned his bachelor's degree in Electrical Engineering, master's degree in Electrical Engineering (Energy Systems), and an MBA from SUNY at Buffalo, and is a licensed Professional Engineer in New York and Maryland.
Joe is a board member of the Hydropower Research Institute and the Northland Workforce Development Center, has served on the Electric Power Research Institute's Generation Sector and Research Advisory Councils, and is on the Low-Carbon Resources Initiative Board Working Group and the Large Public Power Council's Operational Executive Working Group. He is a member of SUNY at Buffalo's School of Engineering and Applied Sciences Dean's Advisory Council.
Joe is a Senior Member of the Institute of Electrical and Electronics Engineers, and a member of the Erie-Niagara Chapter of the New York State Society of Professional Engineers, the International Association of Electrical Inspectors and the Illuminating Engineering Society of North America.
A lifelong Western New Yorker, Joe and his wife Lisa live in West Seneca and have three children.
BIO
Martin Adams is the General Manager and Chief Engineer of the Los Angeles Department of Water and Power, the nation's largest publicly-owned utility. He took over the leadership role in July 2019 after three years as the agency's Chief Operating Officer, overseeing the City's water and power systems.
He leads an organization of more than 11,000 employees delivering water and power to the 4 million residents of Los Angeles. Mr. Adams has over 38 years of experience with LADWP, where he started in 1984 as an entry level engineer in the Water System, eventually leading that organization as the Senior Assistant General Manager of Water.
During the course of his career, Mr. Adams worked throughout the Water System and was directly involved with the planning and implementation of major changes to water storage, conveyance, and treatment facilities to meet new water quality regulations. He has spent almost half of his career in system operations, including ten years as the Director of Water Operations in charge of the day-to-day operation and maintenance of the Los Angeles water delivery system, including the Los Angeles Aqueduct and other supply sources, pump stations, reservoirs, water treatment, and management of Water System properties.
Mr. Adams is a native of the greater Los Angeles area and lives with his family in Burbank, where he served for nine years on that city's Water and Power board. He received his Bachelor of Science degree in Civil Engineering from Loyola Marymount University in Los Angeles.
Grid Edge Technologies
Future Outlook
April 13: 3:45 PM – 4:30 PM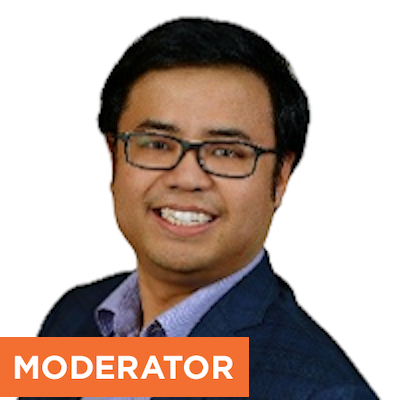 BIO
Liuxi (Calvin) Zhang is Global Technology Director in Eaton Corporation, leading Eaton's global Energy Systems Research organization reporting directly to EVP and Chief Technology Officer.
Calvin is responsible for leading a global team of scientists and engineers and providing strategic direction in the field of Energy Systems Management (including Renewable and DER management, Grid and Cyber Resiliency, as well as Transportation Electrification). In this role, Calvin manages strategic relationships with external customers, internal and external ecosystems to develop and implement technology and commercial strategies, and translate them into solutions across various applications and markets.
Prior to joining Eaton, Calvin was with Commonwealth Edison Company (ComEd)/Exelon, as Senior Manager of Distribution Engineering, and Senior Manager of Smart Grid and Innovation, leading teams to develop smart grid strategy and roadmap, identify and evaluate emerging technologies, and manage demonstration projects. Prior to ComEd, Calvin worked with Nexant Inc. as Senior Distribution Systems Engineer, leading research, software development and product management for ADMS/DERMS applications.
Calvin was awarded his Ph.D. in Electrical Engineering from Northeastern University, USA. He obtained his Master and Bachelor degrees in Electrical Engineering from the Shanghai Jiao Tong University, China. Calvin is IEEE Senior Member. He is Vice Chair for the 2023 IEEE PES Grid Edge Technologies Conference and Exposition. He also serves IEEE PES Long Range Planning Committee (LRP) for Chapter Activities and Membership Development.
BIO
Reji is the President of India Smart Grid Forum since its inception in 2011 and is also the Chairman of Global Smart Grid Federation since November 2016. He an internationally renowned expert with nearly four decades of experience in the electricity sector in diverse functions covering the entire value chain and across continents. He is spearheading a mission to leverage technology to transform the electric grid in India and provide clean and reliable electricity to every citizen 24×7 at affordable cost. He is actively advocating for the "Right to Electricity Act" that will ensure lifeline supply of electricity to all citizens in India. Reji has played pivotal role in several ground breaking initiatives related to renewable energy, electric grid modernization, electric mobility, energy storage and digitalization in India during the past two decades. His current areas of research and work include: Grid Integrated Vehicles, District Cooling, Electric Cooking, Smart Grids as Anchor Infrastructure for Smart Cities, Grid Interactive Buildings and Campuses; Artificial Intelligence, Robotics and Blockchain Applications for Utilities; Urban Air Mobility (UAM) Systems and the Future of Transportation; and Interconnection of Regional Grids in Asia – ASEAN, SAARC and GCC grids. In November 2016, Reji was unanimously elected as Chairman of Global Smart Grid Federation, now renamed as Global Smart Energy Federation (GSEF), a global umbrella organization of smart grid/energy associations and utilities from 16 countries and the European Union; and headquartered in Washington DC, USA. As an entrepreneur, Reji has built successful enterprises in India and overseas and exited them. He has studied Engineering, Finance, Management and Law; worked with NTPC and IBM and has been senior consultant with ADB, World Bank and USAID. A recognized thought leader in clean energy, smart grid technologies, smart cities and electric mobility, Reji is a popular key-note speaker at international symposiums and conferences on these domains. He has also contributed to several articles, books, research reports and white papers on variety of topics.
BIO
Rodger E. Smith joined Oracle Corporation in 2011 as Senior Vice President and General Manager for the Oracle Utilities Global Business Unit. He is responsible for leading a global team that includes sales, services, product development, R&D, industry strategy and marketing for mission-critical applications and services designed specifically for electric, gas and water utilities worldwide. Smith oversees a leading edge portfolio of the most complete, end-to-end solutions available in the industry today that includes customer care and billing, network management, work and asset management, field services, meter data management and analytics serving the entire utility value chain from the meter to the grid to the end customer. He is committed to technology innovation and digital transformation, and to helping energy and utility companies improve customer experience and achieve operational excellence.
Prior to joining Oracle, Smith served as President of the Enterprise Management Solutions Division of Black & Veatch, the Global Marketing & Communications Division and the Government Affairs unit (2003-2011). In addition to leading these businesses, Smith was a member of the Executive Committee.
Smith also served as a Director for PricewaterhouseCoopers (1997-2002), the world's largest management consulting and professional services firm. He was responsible for the development, delivery and marketing of management consulting products and services to the utilities industry.
Prior to his experience with PricewaterhouseCoopers, Smith was employed in various management capacities by Southern Company, Inc. (1981-1997), one of the nation's largest utility companies.
BIO
Aleksi Paaso is the vice president of distribution engineering, T&D planning, and investment strategy for LUMA Energy, the T&D operator serving Puerto Rico, where he provides executive leadership to engineering organizations focused on planning and designing a reliable, resilient, and sustainable grid. Prior to this, he served in many roles of increasing responsibility, including vice president of grid modernization at Quanta Technology and director of distribution planning and smart grid at ComEd. He is a senior member of the IEEE and chair of the IEEE PES Industry Technical Support Leadership Committee. He holds a PhD in electrical engineering from the University of Kentucky.